ONLINE SHOPPING?… EVERY woman has "something" that's their kryptonite! Well.. to be fair, irrespective of gender, I think EVERY person does. However, for the purposes of this post, I'm going to focus on the ladies! (Gents, you're more than welcome to read along :P)
WHY is it?.. That this "something"?.. Usually, ALWAYS has a tendency to dent your bank account? And, I know that's an extremely contradicting phrase, but whether it's food… shoes… clothes… bags… jewellery… you get the picture! From personal experience, I think I've hit the trifecta! Not only do I tend to love fast performance cars, but my bank statement is a food diary (to the extent I started my own Sydney Food Blog – TOAB). What's more? Forward fashion is FOREVER changing and adapting –  It's absolutely NO help that I receive those weekly email updates from some of my favourite fashion retailers of their "new in" pieces! The temptation IS crippling! ><
* As a side note * Kudos to the people who started this 'online shopping revolution', I'd say they're the Elon Musk's of the digital marketing world. My basis for this statement? Have you ever taken the time to evaluate "how much" of your wardrobe you've purchased online – Mine's at about 80%, and that's changed drastically from the 15% it was 5 years ago.  There's a plethora of companies doing extremely well: TheIconic, Styletread, ShowPo.. ect, and that's solely focusing on fashion! Textbooks, Homeware, Booking Hotels.. almost ANYTHING and EVERYTHING can be purchased online.
And as "crippling" as it may be to one's budget, Let's be honest! I'm a MASSIVE ADVOCATE for online shopping! It's super convenient and hassle free (NO waiting in long queues or succumbing to pushy sales assistants). AND, how awesome is it when you receive those packages in the mail with your name on them! – Particularly, at the end of the week! They're like "little treats" I spoil myself with after a hard long week of work or university studies! * Pro: emotional satisfaction TICK OF APPROVAL * Con: very easy to overspend *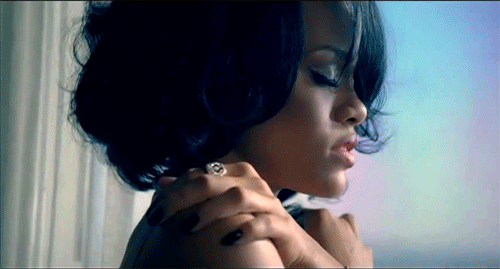 (Gif: My entire relationship with online shopping # rihanna #hatethatiloveyou)
So, in light of the aforementioned points, and in an attempt to guide and direct my spending this month – I have collated a list of my Top 5 MUST-HAVE "New In" pieces for the month of March '18 * Summer is OVER, and Autumn is HERE! * It's only natural you'll be wanting to update your wardrobe! Let's set a realistic budget <$200 (with the exception of $300 for a designer piece).
5 Autumn Wardrobe Essentials EVERY Girl will need:
1. PLATFORM SNEAKERS:
•   ETILIVIA Sneakers   –   $89.00
ALDO – Find them here! (TheIconic.com)
•   Chuck Taylor All Star PLATFORM OX Sneakers   –   $120.00
CONVERSE – Find them here! (Gluestore.com)
You really can't ever go wrong with converse shoes! These pieces are TIMELESS – Everyone should have at least one pair of Converse Shoes in their wardrobe – if you don't, it's probably about time you do!
They're SUPER VERSATILE and you can wear them with ANYTHING! Apart from formal or corporate outings – Even though I have seen men and women wear them proudly in their business suits not the train haha – My hat goes off to you guys!
Continuing on with the "platform" theme.. these are definitely a MODERN take on the traditional Chuck Taylor's, it's FANTASTIC!
Ps. These bad boys are also available in black –  if you couldn't already tell I'm a little bias with white sneakers – something about white is SO FRESH! Aesthetically, they JUST WORK!
2. OVERSIZED DENIM JACKET
•   Men's 90s Denim Jacket   –   $299.00
TOMMY HILFIGER (HILFIGER DENIM) – Find it here! (TheIconic.com)
OVERSIZED Denim Jackets are a MUST HAVE!!!! – Yes, I KNOW! "Technically" this is a men's jacket.. but I DON'T CARE! I LOVE the styling, the brand builds great quality denim AND I often purchase men's jackets, jumpers and hoodies – In my experience, they always seem to give a perfectly "fashionable baggy fit" – My cousins and friends do the SAME, especially those that find standard women's clothing a few sizes too small in the bust area – men's sizing solves the issue like a charm!
•   A Drew Oversized Denim Jacket   –   $149.95
A BRAND – Find it here! (TheIconic.com)
3. ANKLE BOOTS
As the weather progresses through these AUTUMN months, temperatures are definitely expected to drop earlier in the day, and you don't want to be caught out wearing flip flops or open toe sandals when it does! ANKLE BOOTS are my solution for this – PRACTICAL + FASHIONABLE! I think every woman needs a nice pair of brown or nude ankle slip on boots, some lace up military style boots and a CRAZY coloured/Dr.Martens style pair – Here are my "personal picks" BELOW:
•   Alita Whisky   –   $199.95
WINDSOR SMITH – Find them here!
 •   TERRITORY   –   $189.95
ROC – Find them here! (The Iconic)
•   STOMPER   –   $79.95
VERALI – Find them here!  (The Iconic)
•   6″ PREMIUM WATERPROOF BOOTS   –   $299.95
TIMBERLAND – Find them here!  (The Iconic)
These also come in FOUR other FUNKY colours!!
4. A STATEMENT HOODIE OR JUMPER
ALL over the internet is RED-WHITE-NAVY… clearly a trend is developing! So, we might as well hop on it! I'm thinking BIG, BOLD and BRIGHT Logo's.
•   90s CREW NECK –   $179.00
TOMMY HILFIGER (HILFIGER DENIM) – Find it here! (TheIconic.com) **
** Also comes in Grey, Red and Navy
•   THE CHILL HOODIE   –   $89.95
LEVI'S – Find it here! (TheIconic.com)
•   BROOKLYN CREW SWEATSHIRT (Unisex)   –   $80.00
FILA – Find it here! (TheIconic.com)
5. SKINNY JEANS
Since we'll be transitioning from our standard Summer Flats and Sandals ⇒  to ⇒ Sneakers and particularly Ankle Boots, it'd make sense that SKINNY JEANS would be a MUST-HAVE! Plus, tucking your skinny jeans into your ankle boots extends the profile of your legs – #PERKS – it's a BONUS!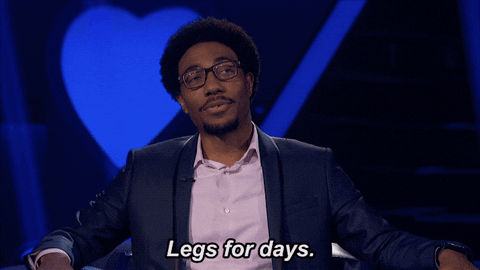 •   MILE HIGH SUPER SKINNY JEANS   –   $129.95
LEVI'S – Find it here! (TheIconic.com)
These pair of HERITAGE Denim JUST LANDED on TheIconic – The colour is absolutely DIVINE!! Sometimes I purchase LEVI'S just so I can obtain this colour denim – great pair of dark denim cut skinny's – It works wonders with floral printed tops and brown boots *Excuse me while I add a pair of these to my cart 😉 *
•   KHLOE SUPER HIGH TALL   –   $139.99
BARDOT – Find it here!
WET LOOK! WET LOOK! WET LOOK! I'm not a fan of plain black denim, but I DO like wet look black denim… in fact.. I quite like Bardot denim overall too! Why you may ask?… Well, to be honest… its' NEVER lets me down – I currently own over TEN pairs of their jeans (yes I just went and counted them, I was just as curious to know), some are reaching that 2-3 year mark and are still in great shape and form! It's pretty IMPRESSIVE, considering most of their denim is UNDER <$150.
** NOTE: Most of the pieces in this post are "branded", and will often have a higher price than similar items you can definitely find in K-mart, Cotton On, Factorie or Big W under If you are a STUDENT!! Make sure to sign up with UNIDAYS – Glue Store, The Iconic and MANY other partners offer incentives and discounts for students, with occasional extra bonus offers every now and then. You'd be silly not to make the most of your student status AND those savings can be put towards next semesters textbooks! **
I can't help but "scout" for new pieces weekly.. let's be honest.. PROCRASTINATION is inevitable, and at least this way it's "guided" haha – Well, that's what I keep telling myself – This is the FIRST Top 5 picks I've put up (considering the changeover into Autumn and what not), depending on response, I may do one each month or focus on my top picks for corporate/workwear or evening/formal wear this season – FLORAL and PASTELS seem to be making a huge comeback from last Spring! – We'll see!
---
Did you find this post helpful?
Any questions or further tips please comment below!
Have YOU been? Your THOUGHTS? Any RECOMMENDATIONS? – Share your photos on Instagram and Tag @sydneybrunchstylist – Don't forget! My Sydney FOOD Reviews on Yelp https://ambay.yelp.com
---